BaikalWestCom references Ester Solutions:
Joint Stock Company "BaikalWestCom" expresses gratitude to Ester Solutions for long lasting partnership within supply and technical support of UME-36 produced by Cellebrite, Israel.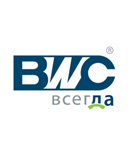 By help of this terminal solution that is used for mobile data transfer and backup we provide our subscribers with convenient and requested service in our points of sale and service centers.
For subscribers and BWC employees, deployment of UME-36 device has simplified significantly the process of transferring and backup of critical information (phonebook, SMS and media files).
The terminal functionality, prompt and qualified technical support ensure our ability provide mentioned services fast and with high quality. All of these influence the increased loyalty of our subscribers.
We want to continue fruitful and mutually beneficial partnership.
Yaroslav Gilmullin
Leading specialist, Marketing Department
BaikalWestCom, CJSC